In simple terms,
Profit-
Ability
is the ability to Produce Profit. When the ratio of Return over Expenditure is Positive for any Business Unit, That business unit is said to be Profitable.
In simple terms,
Empowerment
exists when a person has the
Ability
and
Authority
to take Action,
and
is fully Accountable for the Results Produced by that Action.
Profit-
Ability
& Empowerment Strategies
Are the Best Way to:

Reward Competent People Who Solve Problems BeforeThey Occur...
Develop Strategies that Comply with Business/Cost Constraints...
Encourage Correct Action--On Time Delivery, at Least Cost...
Increase Productivity and Timeliness...
Increase Profit-Ability AND Profitability...
Guarantee Customer Satisfaction...
Eliminate Wasted Action...
Do this for every Product Sold--For every Service Delivered, Between each Internal Business Unit, for Every Customer, and Employee Profit-Ability& Company Profitability Will Become One and The Same.
As one drives the other, even greater gains become possible!
Employee Profit-Ability increases when every employee correctly improves and evaluates the Profitability of their Skills, Habits, and Day-To-Day Strategies using Employee Self-Management strategies.

When employees are Empowered to directly understand, manage, and measure the profitability of their assigned functions, the Profit-Ability of each employee can dramatically improve.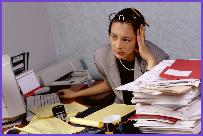 Tell us what you need...

We want to know how to serve you better. Through the development of additional eBooks, Video Downloads, and Direct Interactive Problem Solving Methods, we hope to do just that.

But to do this we need information from you!

Fill out our survey or send us an email so we can get directly involved in what you need & how best to provide answers:
Profitability depends on individual initiative; a willingness and opportunity to improve. When people can do this through shared vision, fairness, and concrete action, their success becomes a life-style and their gathering becomes a thriving community---in which continual improvement is a valued way of life.
What is Organizational Development?
What is Continual Improvement?