---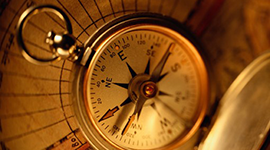 Hoshin Planning
How to Leverage and Inspire the Talent of Your Workforce at all Levels of the Organization...
Hoshin Kanri provides a strategic planning process that includes a comprehensive communication system that inspires collaboration at every level of the organization for both bottom up and top down interventions that assure productive outcomes and continual improvement of methods, cost and end products.

The practice of Hoshin Kanri arose when Japanese auto makers needed to do exactly that. Hoshin means "compass needle" or "direction," and Kanri means "management" or "control." It's a brilliantly simple idea. Management needs to keep constant control over the direction in which the organization is moving. It is often described as defining and moving toward "true north."
Establish a Nimble, Strategic Organizational Structure with Full Accountability and True Two-Way Communication.
Able to Change Quickly but Without Disrupting Current Stability.
Able to Implement Breakthrough Improvements AND Fulfill Execution of Base Objectives.
Include Everyone in the Hoshin Process and Inspire a Dynamic, Innovative Environment of Collaboration.
Develop and Deploy Annual Objectives Using the Hoshin X-Matrix to Capture and Quantify Objectives and Cascading Priorities.
.
..