Employee Self-Management…
Workforce Competence - Can it be measured? Yes it can! Competence is response-ability. It is an aptitude for anticipating a potential problem before the problem can occur, followed by a decisive action that eliminates or deftly avoids the problem.
Workforce competence, to be fully realized, requires precise definition and consistent measurement. People use skills each day to effect positive change, but habits tend to run on their own. Unchecked, an unconscious habit can easily lead to wrong action. Skill improvement is only possible when accurate, immediate & consistent feedback is provided.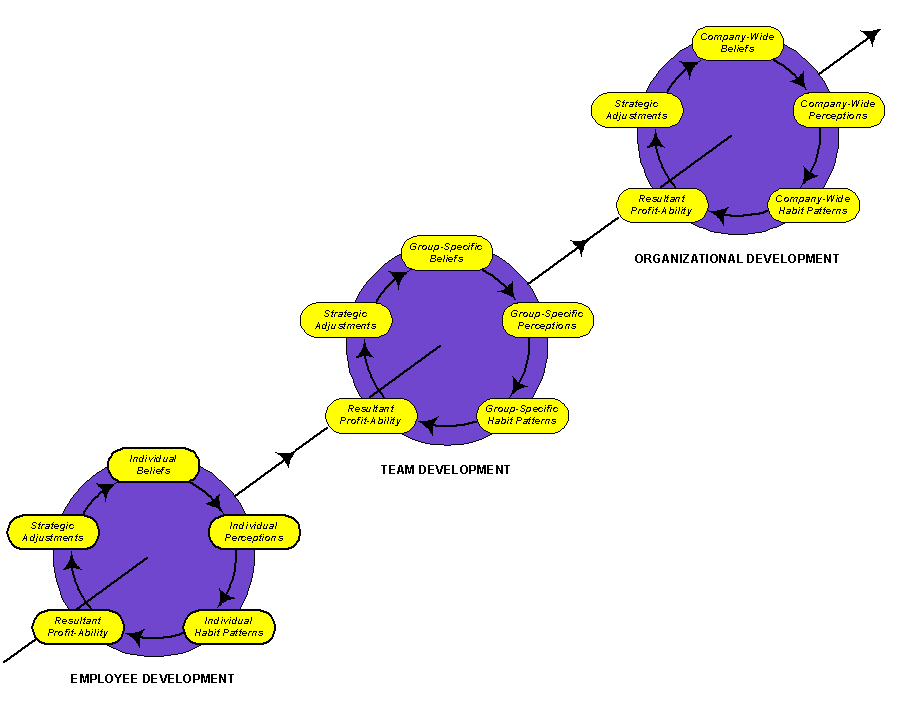 Employee Self-Management is a systematic way to transmute skill into competence. It can be used to revolutionize any company's ability to deliver unique, high quality products that meet or exceed customer requirements at the lowest possible production cost.
Briefly:


ESM strategies teach adherence to business/cost constraints that guarantee customer satisfaction.


ESM views adversity as a "dangerous opportunity," and managing change is a vital skill everyone must cultivate.


ESM problem-solving techniques uncover & eliminate the root-cause of every problem.


ESM builds competence, independence, & allows people to invest heart & mind in results that they can measure.
Employee Self-Management is a philosophy developed by MCTS that is comparable in many of its principles to Total Quality Management (TQM) coupled with axioms related to Total Preventative Maintenance (TPM).

More About ESM …
Key Axioms of ESM…
Profit-Ability is a Skill…
Profit-Ability Improvement... (¬Click here to see definitions)
Profit-Ability Management Principles... (¬Click here to see definitions)
People, Empowerment & Profit-Ability… (¬Click here to access articles)
Hoshin Kanri & Deming's Plan-Do-Check-Act... (PDCA) Cycle…